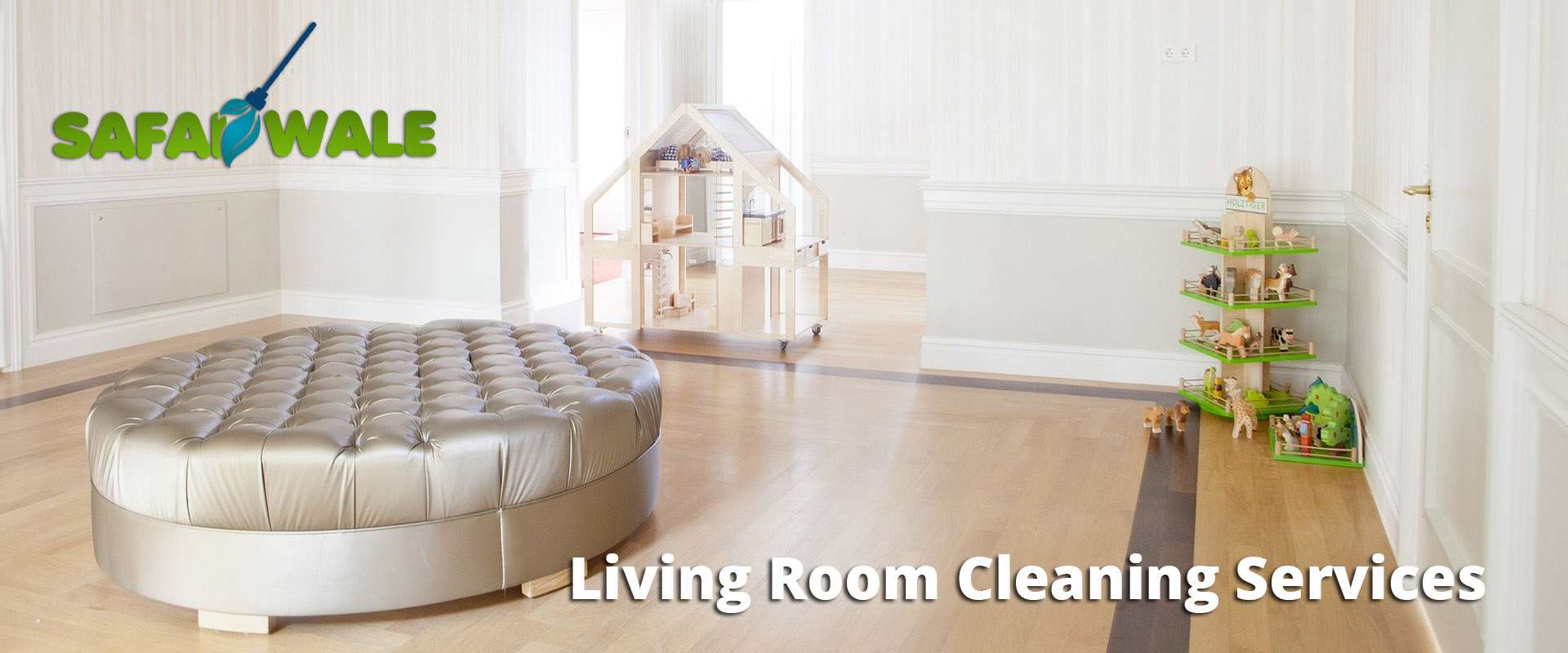 Why Living Room Cleaning is important?
The Living Room is the most frequented room of the house so it gets dusty at times. Dust may contain molds, fibers, as well as tiny dust mites. These mites, which live in bedding, upholstered furniture, and carpets, thrive in the summer and die in the winter, and lead to many airy diseases that can spoil the mood and environment of your house. So cleaning is important for living healthy. We, safaiwale are the professional living room cleaning services provider in Ghaziabad with a 100% success rate of client satisfaction. We assure you of your cleanliness and protection of your loved ones.
Why Safaiwale for living room cleaning services in Ghaziabad?
In major cities like Ghaziabad, people have no time to maintain household cleaning properly. In such scenarios service providers are very useful to the clients. People know the value of time. They are interested in entrusting the living room cleaning task along with the other house cleaning services to some professional service agencies. We, Safaiwale provide the best cleaning services in Ghaziabad along with other housekeeping services. We extended our services to the neighboring areas of Delhi NCR such as Noida, Gurgaon, and Ghaziabad, etc.
Benefits of Living room cleaning services from us:
Cleaning is done by experienced professionals
High-quality chemicals would be used
Doorstep cleaning service within a short time
Flexible time booking slots available
Affordable prices and good packages
Feel 100% satisfaction, guaranteed!
Feel free to place your order
Our Living Room Cleaning Services Across the Following Localities Of Ghaziabad
Our Living Room Cleaning Service provider centers in Ghaziabad and it's neighboring cities areawise:
We provide our services as per the requirements of the customer at his nearest locations at reasonable prices. In today's busy life, people are interested to have all the living room cleaning services near their places. We, safaiwale provide the best living room cleaning services across all the areas of Delhi NCR, Noida, Gurgaon, and Ghaziabad.
Other Important Services From Us
The main objective is to provide all the household, office, and commercial cleaning services from one platform to the people of India.
Apart from the above cleaning services we, safaiwale, a top-notch company provide various cleaning services such as home, kitchen, bathroom, floor, tiles, marbles, carpet, sofa, office, facade, blinds, curtains, mattress, painting, pest control, sanitization, disinfection, school, restaurant, water tank, bird netting, and the swimming pool.